It's been a while since I post here in my blog of nature paintings. I was so busy with other stuff like art shows and creating new paintings that I did not have the chance to post here. Now I will be more consistent showing the latest of my work. I love to paint around the subject "nature paintings". I want to show the beauty of nature in the form of art. I even want to go deeper by showing the inner beauty of each creation hidden in them. You will see more of this in my up coming posts. My recent sales mostly were chicken paintings that I did before printed as stickers and my colorful butterfly painting printed as postage stamps and sold 7 sheets of them. Check and see below. You may share this post about my nature paintings to your friends. Thanks!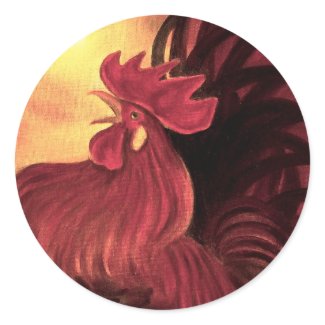 Chicken Farm Red Rooster Painting - Multi Stickers
by
JUDERM
Design
personalized stickers and labels
at Zazzle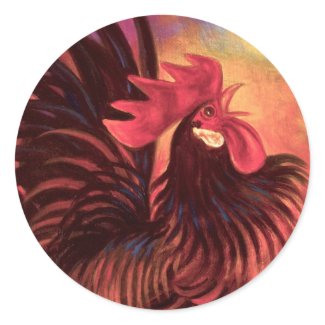 Red Cock Rooster Painting Art - Multi Stickers
by
JUDERM
See other
stickers
from Zazzle.
I also do original art paintings of dog & cat portraits,
landscapes, flowers, commercial illustrations, etc. and I sell quality
prints. Scroll down to view them at my website links below. If you know
someone who might be interested please forward this to them. Thanks!
*************************************************************
This is my dog and cat portraits.
View
my dog & cat art in this link
.
You can find my art stuff at the following links below.
Please forward this to your art lover friends:
*******************************************************
Follow Me In Twitter
Be My Fan in Facebook
Visit My Squidoo Art Lens
My
Happy Customers' Feedbacks at Ebay.com
My Floral &
Landscape Art
My Prints at Etsy.com
My Cards T-Shirts Mugs etc.
at Zazzle.com
My Dog, Cat &
People Portrait
My Illustration Portfolio
My Stock Art - Purchase My Images Right Now At Stock Illustration Source
My MySpace Profile
My Main Art Website
Follow Me at Twitter
My Facebook Profile